About Rajiv Lochan Hospital
In a world degenerated by pollution and unhealthy lifestyle an ancient Indian science of Ayurveda holds the key to good health. Relying largely on the human body's inherent capacity for healing, it offers a treatment system that is free from side effects.
It is to bring you the benefits of this time tested system of medicine that the Rajiv Lochan Ayurveda Hospital at Chandkhuri was established. A unit of the Yuva utthan samiti Educational Trust with a tradition of over twenty years, the Hospital is today a widely acclaimed centre for natural healing, which attract patients even from other state.
Rajiv Lochan Hospital is attached to the college with strength of 60 beds having facilities for both Inpatient departments and Outpatient departments .Hospital offers treatment and surgical remedies for ailments that are led by various doctors specialized in their respective fields. Hospital has diagnostic and the therapeutic facilities and offers two popular varieties of treatment for both preventive health care and treatment of ailments including surgical remedies which are affordable and reliable.
Rajiv Lochan Ayurvedic Hospital has a full-fledged out-patient departments with facilities for consultation by various doctors having specialities in respective fields, short duration therapies and modern diagnostic procedures.
OPD Timings [Effective from 18.07.2022]
Computerized Registration of Patient is being done at Central Registration Section.
Central Registration are charged Rs. 05/- for all Patient.
OPD Registration and token distribution time 8:30 am to 1:00 pm.
After getting token patient free to consult in OPD.
OPD Time 9:00 am to 1:30 pm
Lunch Time 1:30 pm to 2:00 pm
After OPD time patients are treated in casualty
OPDs in different branches of Ayurveda
Kayachikitsa
Panchakarma
Kaumarbhritya
Prasuti and stree roga
Shalya Tantra
Shalakya Tantra
Swasthya Rakshana
Casualty
Kayachikitsa is an important branch amongst eight branches of Ayurveda deals with the multi systemic illnesses. Holistic approach in consideration of Prakriti (Body Constitution), Saara (Tissue Essence), Satwa (Mental health) etc Ashtasthana (Nadi Pareeksha etc), Dashavidha diagnostic's tools and therapeutics with various medicaments (Detoxifying & Palliative) is the uniqueness of this speciality.
This department mainly focuses on managing Rheumatological diseases, metabolic disorders, gastrointestinal disorders, skin diseases, airway diseases, liver diseases, urinary diseases, Psychiatric problems, Male infertility and Rasayana Chikitsa (rejuvenation therapy). Rejuvenation therapy is a unique set of therapies and procedures that enhances the life span, promotes health, keeps the body youthful, increase the complexion and lustre, augments the intelligence and memory power and improves the efficiency of cognitive functions.
Kayachikitsa dept. also deals with managing manas vikara (psychiatric problems) like depression, anxiety, insomnia stress disorders etc.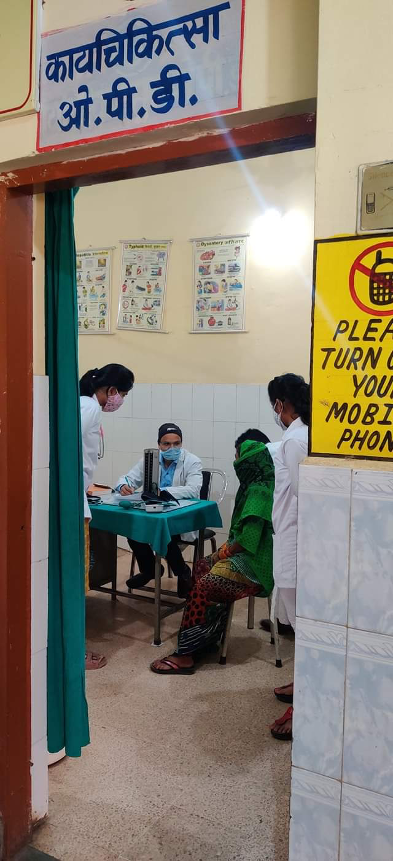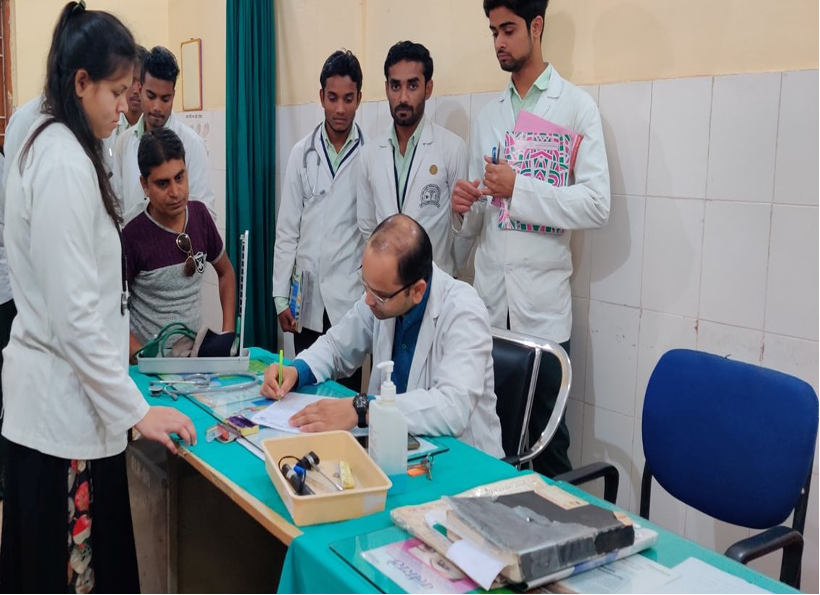 Panchakarma department is the super speciality department of Ayurveda which deals with the treatment modalities like Vamana(therapeutic emesis), Virechana(therapeutic purgation), Basti(Decocotion enema and oil enema), Nasya(nasal administration of medicine and Raktamokshana (Bloodletting).There is an assortment of external oil application procedures such as Abhyanga( massaging the body with oil), Mardana ( massaging with deep squeezing effect on the muscles), Avagaha sneha( oil tub bath), Udwarthana ( massaging in proximal direction after oil application), Murdha taila (procedures of oil application to head), Karnapurana ( dropping oil in ears), Akshitarpana( eye therapies with medicated ghee), Padaabhyanga ( oil massage of the feet) also shirodhara, swedana, jalaukavacharan etc. are administered to patients depending on the nature of illness, morbidity of dosha, physical strength and their Prakruti . All types of classical procedures are performed in hospital by well trained Panchakarma Technicians under the supervision of Panchakarma Consultants and Resident Medical officers.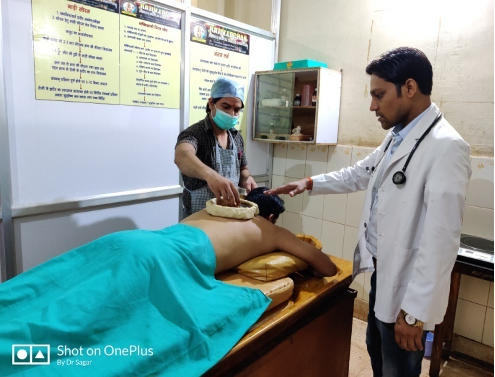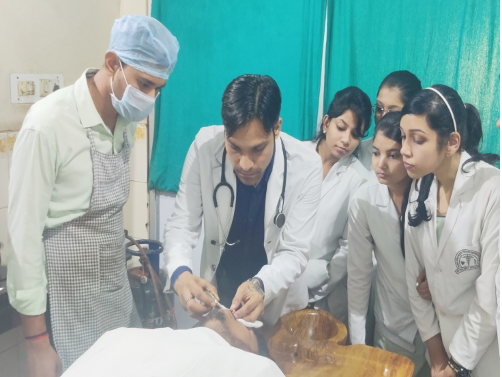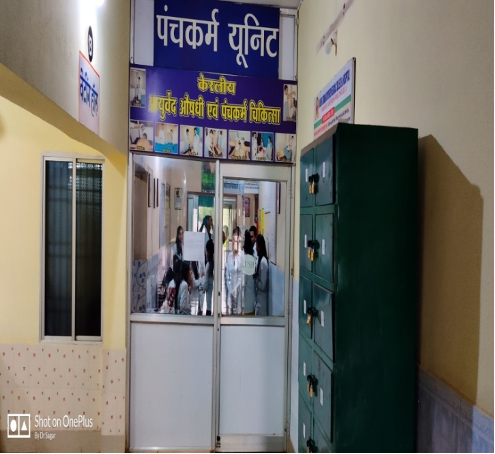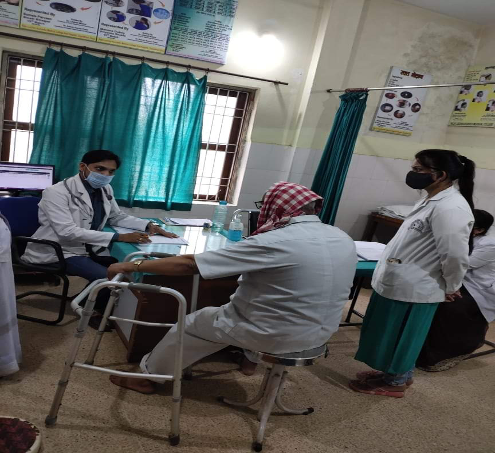 The Kaumarbhritya department (Ayurveda Paedicatrics) provides holistic care beginning from Intrauterine life upto 16 years of the child. It focuses on ensuring healthier growth and development of children The speciality vividly deals with newborn and pediatric care with a great deal of scientific touch to nutrition, immunity including growth and development, Samskaras (ceremonies), Diseases, Graha rogas (Infectious diseases), treatments and drug doses. The purview of the specialty has been extended up to antenatal care and postnatal care of mother too. In our Kaumarbhritya OPD we organize free checkup of malnourished children & distribution of medicines prepared in RLAM College Pharmacy. Swarnaprashan Sanskara camps to build up immunity in children.
04. Prasuti & Streeroga OPD
Prasuti & Streeroga is a significant branch of Ayurveda mainly dealing with child birth Prasuti tantra (Obstetrics) and Streeroga (Gynecological) disorders. Department has well established OPD, IPD minor and major operation theatre. We have good Antenatal OPD
Department work hand in hand to fulfill the mission of healthy progeny and future citizens emphasizing on Ayurvedic ante-natal, natal, post natal a practices. There is equal focus on Women's health and management of gynecological disorders
To enhance clinical acumen various treatment modalities for following gynecological conditions in the form of Yonidhavana (douch), Pichu application (Tampooning with medicated oil/ghee), Uttara Vasti (Intrauterine instillation of oil/ghee) etc. are regularly practiced.
Treatment of following gynecological diseases is done in this department
• Heavy Uterine Bleeding
• White discharge
• Uterine Prolapse
• Infertility
• PCOD
• Menstrual Problems
• Uterine Fibroid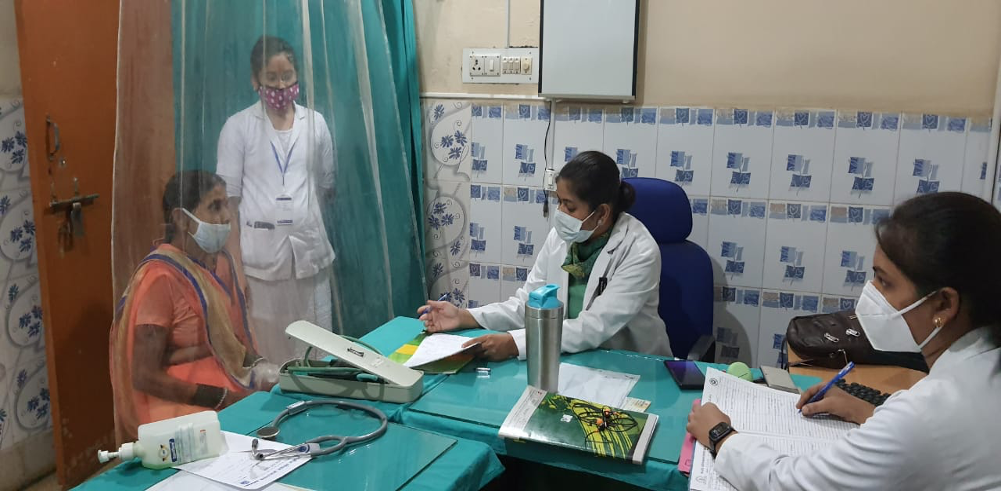 This is the branch which laid down a milestone in the field of Surgery. Over the years it has made substantial contributions in the field of Ano-Rectal Diseases, Wound Management, Urinary Disorders and Fracture Healing. Facilities includes ancient surgical procedures and clinical applications of various treatment modalities, successful treatment for Piles and Fistula as per Ayurvedic methodology, treatment of chronic diseases with blood-letting through Leeches and practical training of surgical procedures on patients at well-equipped operation theatre and procedure room. It is a significant research branch of Ayurveda.

Surgical Conditions Comprehensively Managed by Ayurvedic Special techniques like-
1.Long standing non healing wounds are best treated by herbal preparations like kashaya (decoction), kalka (herbal paste) etc.
2. Stones in the urinary tract are best managed by Ayurvedic formulations like Paniya Kshar (herbomineral preparations)
3.There are special Ayurvedic techniques to minimize post-operative scar.
4.Kshara Karma which is unique of its type in treating many surgical ailments like Corns, Warts, Piles, Keloids etc.
5.Leech therapy which is effectively used to treat non healing wounds like venous ulcer, arterial ulcer and post of wounds etc.
6.Agnikarma which gives best results in calcaneal spur etc.
7.Ksharasutra is one of the revolutionary treatment techniques which deal with Piles, complex Fistula in Ano successfully.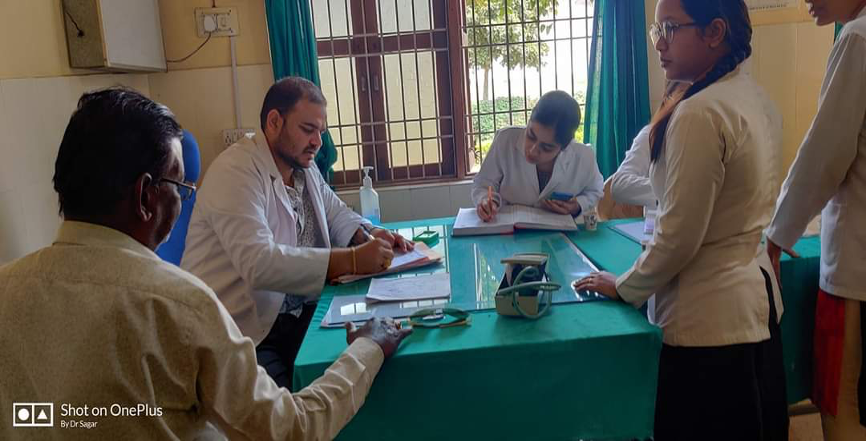 This Department( Ayurveda Opthalmology and ENT) mainly focuses on treating diseases affecting eyes, ears, nose, throat, head and teeth. This department focuses on refractive errors, conjunctivitis, glaucoma, diabetic retinopathy, scleritis, retinitis pigmentosa, dry eye syndrome, various kinds of headaches, ear infections, hearing loss, acute and chronic sinusitis etc. Special therapeutic procedures known as Kriyakalpa are utilized in treating patients in this department.
Common eye complaints viz., diminished vision for distant / near objects, redness, watering, pain, swelling, etc. conditions along with following specific ocular diseases are managed by Ayurveda with encouraging results.
Refractive errors (Myopia, Hyperopia & Astigmatism),
Dry eye syndrome,
Amblyopia,
Computer vision syndrome,
Allergic conjunctivitis,
Immature cataracts,
Glaucoma,
Vitreal degeneration,
Squint,
Diabetic / Hypertensive Retinopathy,
Retinitis pigmentosa,
Keratoconus,
Bullous Keratopathy,
Corneal Ulcers and Opacities, etc
In this unit special ocular therapies like Seka, Aschyotana, Anjana, Tarpana, Putapaka, Nayanabhyanga, Annalepa and a set of eye exercises are carried out.
Along with eye problems, common ENT Complaints like frequent running nose, sneeze, headache, oral ulcers, throat pain, dental pain, ear pain, discharging ear, burning sensation in mouth and nose, itching / irritation in nose, throat, ears, etc conditions along with following specific ENT diseases are managed by Ayurveda with encouraging results ENT therapy like Nasya / Shirovirechana, Gandoosha, Kavala, Pratisarana, Pracchanana, Lepa, Hanubasti, Karnapoorana, Karnadhoopana, Karnaparimarjana, etc are carried out in this department.
07. Swasthavritta And Yoga OPD
Ayurveda is a holistic science of health, focusing on maintaining a physically and emotionally balanced state emphasizes preventive, promotive and personalised health care. Prevention is the key.Food and lifestyle routines are considered the most important medicine.In Ayurveda, every individual is unique and there is no diet or lifestyle routine that works for everyone. Diet and lifestyle should be tailored according to one's Prakriti (Genetic constitution). Specialists at Swasthavritta OPD focus on providing specific advice and guidance on how to maintain physical and emotional health and attain the highest quality of Preventive and health promotive care through diet and lifestyle consultation.
The dietic requirements of all the in-patients of the hospital. General yoga and Pranayama training programs for public and patients are successfully being conducted through this department. Lifestyle diseases like Diabetes, PCOD, Hypertension, Obesity, Thyroid dysfunctions etc are effectively being managed by application of Oushadha (special Ayurveda medications), Pathyahara (Ayurveda diet), Mud therapy, Yoga and Pranayama.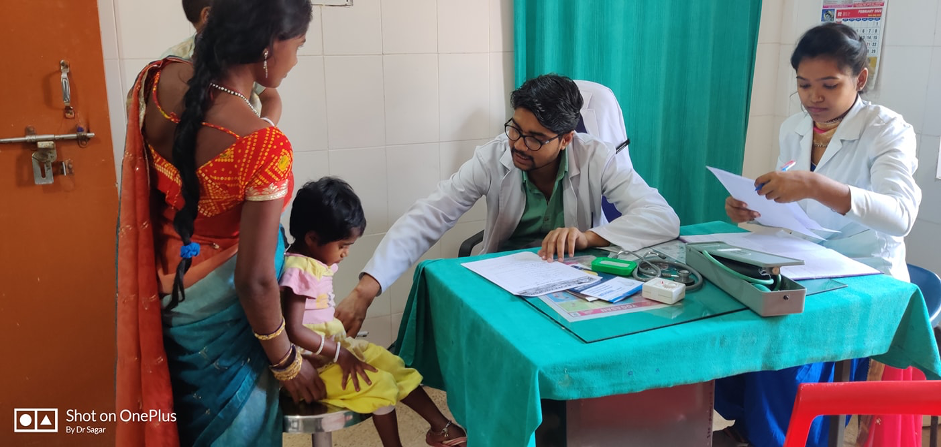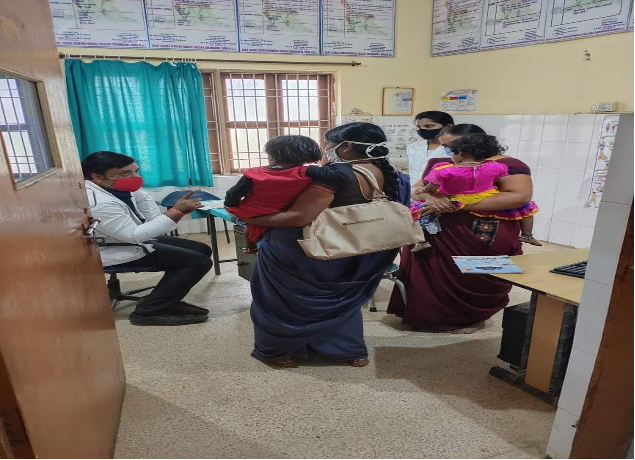 Emergency care is an essential part of health system. Any type of emergency is handled here. A medical emergency is an acute injury or illness that poses an immediate risk to a person's life. Dependent on the severity of the emergency and the quality of treatment given it may require the involvement of multiple levels of care from first aiders through emergency physician, emergency medical technicians, paramedics etc.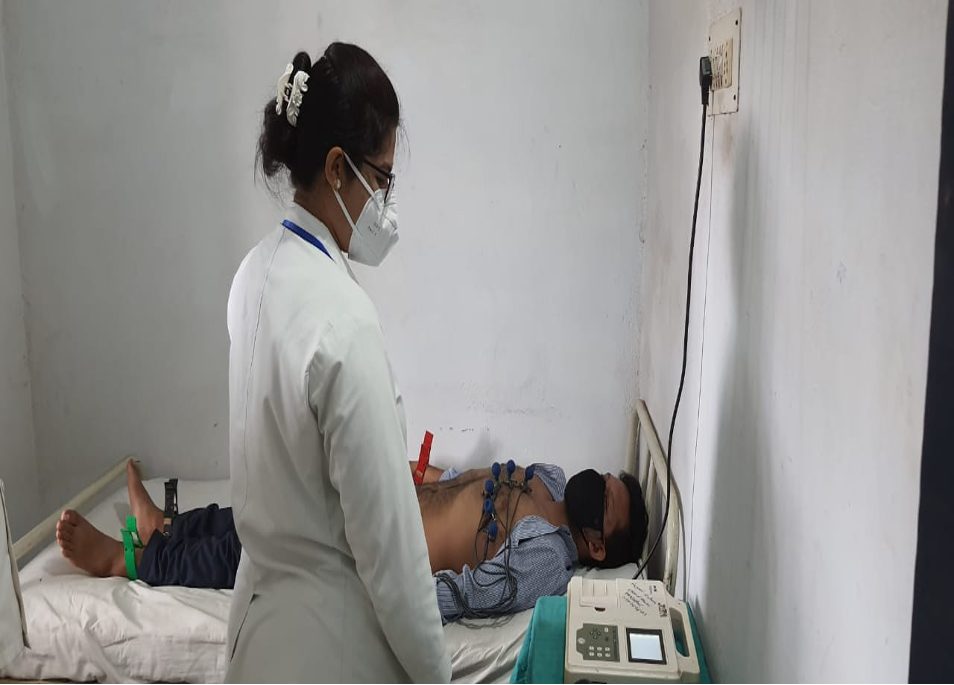 Hospital offers variety of treatment for both preventive health care and treatment of ailments. The treatment offered are varied, encompassing almost the entire range of Ayurvedic remedies. Alternate disciplines like yoga and physiotherapy provide an integrated approach to recovery.
Our hospital have IPD as per speciality Kayachikitsa, Shalya, Shalakya, Prasutitantra & Stree roga, Panchakarma & Balroga. Every Inpatient Department of the hospital is equipped with beds, medical equipments, round the clock availability of doctors, nurses and ward boys. Patients are admitted for medical conditions that require appropriate care and attention. Admitted patients in the IPD, get evaluation and advice for treatment plan by the consultant doctors. Nursing staff monitors the vitals, take care of medicines and provide food on time.
Specialist consultation timings (9:00 AM to 3:00 PM)
Department wise bed strength in the Hospital
Sl.
Name of the Department
No. of Beds in position
01.
Kayachikitsa (Panchakarma, Rasayana, Manasa Roga etc)
30
02.
Shalya Tantra
10
03.
Shalakya Tantra
05
04.
Kaumarbhritya
05
05.
Prasuti Tantra & Stri Roga
10
Total
60
All necessary pathology investigations are carried out with latest available equipments & procedures. Hospital contain Central Pathology laboratory to support the clinical services offered at the hospital. Patients in inpatient dept. and outpatient dept. seen by hospital physicians advice required tests which are routinely performed in the Laboratory, Heamatology, Biochemistry, Microbiology, Serological tests are carried out in pathology laboratory. Trained medical laboratory technicians perform laboratory testing on body fluids and other specimens. Pathologist provide directions to ensure accurate and timely reporting of lab tests and serve as a resource for result interpretation to clinicians.
Radiological examinations (X-ray) of patients are carried out here. Well equipped X-ray unit is functional with 100 mAh X-ray machine with dark room. In this unit all types of x-rays are done regularly by the trained x-ray technician under guidance of radiologist. X-ray room is protected with lead lined drywall which provide protection from effective radiation. X-ray facility is available at low cost for patients in outpatient as well as inpatient dept.
Well equipped ECG room with 24×7 facility of ECG. Electrocardiogram is a non invasive cardiac diagnostic procedure. Clinicians in the hospital advise ECG for patients to detect heart problems. It is routinely used to asses the electrical and muscular function of the heart. ECG is a simple test performed by nursing staff and interpretation & result of ECG is given by medical expert.
Operation Theatre (Major O.T. & Minor O.T.)
Hospital is having well equipped Major O.T. for ayurvedic & modern surgical procedures. Ayurvedic parasurgical procedures. Ayurvedic parasurgical procedures agnikarma, raktamokshana are performed in Minor O.T.
Labour room & O.T.
Full fledged maternity section is functioning to treat gynecological & obstetric problems.
This unit mainly deals with the treatment of an individual with the help of physical exercises and with the specialized physiotherapy equipments. The unit adds on the quality of treatment by combination of Ayurvedic treatment and physiotherapy. A fully equipped physiotherapy unit with expertise consultation and special care is being provided during therapy.
It mainly includes treatments for different type of conditions like Orthopedic, Pediatrics, Neurological, Gynecological etc. Facilities like electrotherapy, exercise therapy and manual therapy are available for the better prognosis of the patients.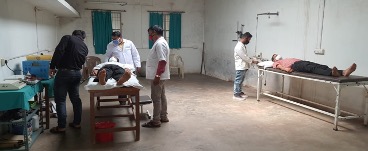 Natural Healing – With a Modern Touch:
1. Scientific administration of Ayurvedic therapies in hygienic conditions supported by modern technology and aseptic procedures.
2. Well equipped emergency facilities to handle casualty.
3. Modern clinical methods for diagnosis and evaluation of treatment.
4. Laboratory and diagnostic facilities like X-ray, ultra-sound and ECG.
5. Full-fledged operation theatre for general surgeries.
6. Maternity ward to handle deliveries and post-natal care.